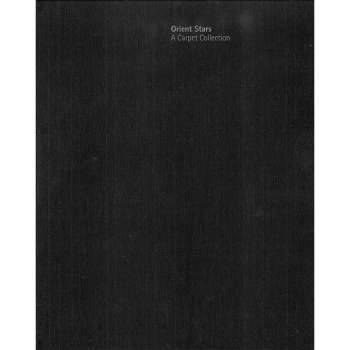 Orient Stars: A Carpet Collection

Contributors include: Heinrich Kirchheim, Michael Franses, Friedrich Spuhler, Garry Muse, Jurg Rageth, Eberhart Herrmann

This is a survey of the most important private collection of carpets and kilims of the late 20th century. Ranging from 12th century Turkish carpets to 19th century Caucasian and Anatolian rugs and kilims, the collection reflects the determination of the late Heinrich Kirchheim and his wife Waltraut.

Two hundred and nineteen carpets are discussed by the world's leading experts and have become benchmarks in terms of rarity, connoisseurship and research. The book revealed, for the first time, carpets of types previously only seen in Old Master paintings and set the standard for scientific analysis and fine art printing. Described as 'maybe the most splendidly produced major rug book ever', this limited-edition volume with slipcase captures the most exciting private collection of rugs created in living memory and explains why the 'Orient Stars' Collection launched a new global interest in the field of carpet collecting.
297 × 359 mm portrait
392 pages with slipcase
---